---
3DPLM Global Services Private Limited offers highly scalable best-in-class quality services to Dassault Systèmes and its System Integrator Partners and VS Channel Partners, in order to accelerate, ease and ensure the deployment of Dassault Systèmes' 3DEXPERIENCE Platform
About Us
3DGS is ISO 27001:2013 certified organization, leveraging expertise and best practices of Dassault Systèmes in Product Configuration, Technology and Services across multiple Industries
WHO WE ARE
---
3D PLM Global Services Pvt. Ltd. (3DGS) is a global services delivery center, dedicated to offering highly scalable best-in-class quality services to Dassault Systèmes and its systems integrator Partners and VS Channel Partners, in order to accelerate, ease and ensure the deployment of Dassault Systèmes' 3DEXPERIENCE platform. 3DGS is ISO 27001:2013 certified for Information Security Management by BIS.
WHAT WE DO
---
3DGS combines the expertise and best practices of Dassault Systèmes in product configuration, technology and services across multiple industries to address the complete Dassault Systèmes portfolio. 3DGS provides its services based on predefined offerings and committed work packages. Apart from providing service around Core Brands such as ENOVIA, CATIA, DELMIA ; 3DGS also provides services and talent on new brands such as EXALEAD and 3DEXCITE.
Service Offerings
3D PLM Global Services offers efficient and cost-effective services for Dassault Systèmes' solutions implementation, upgrade/migration, maintenance and support.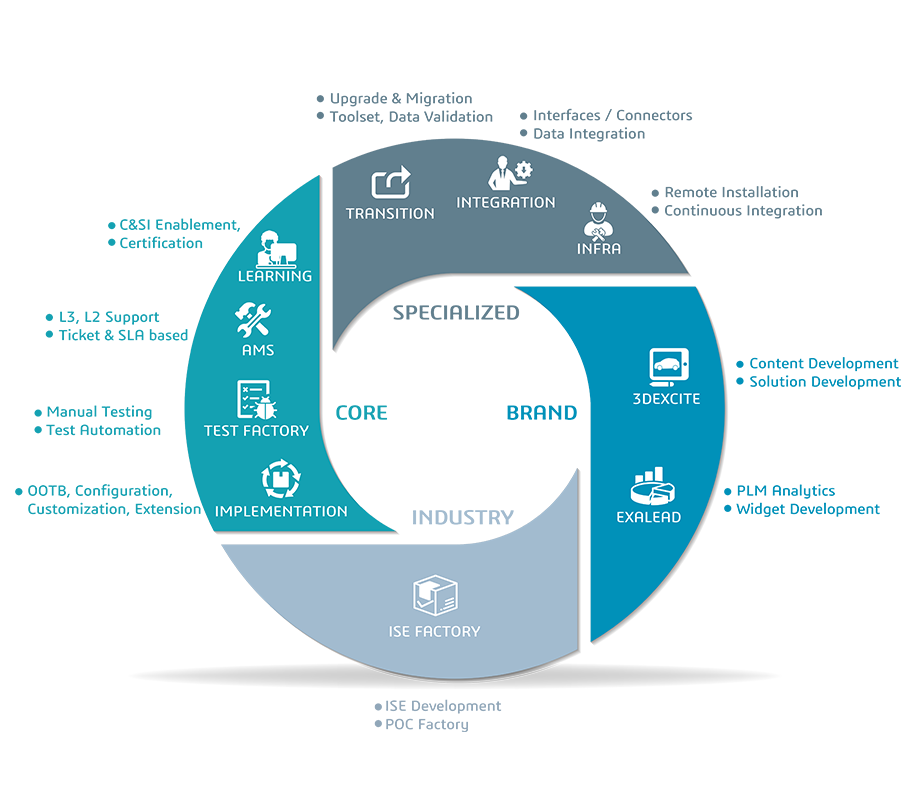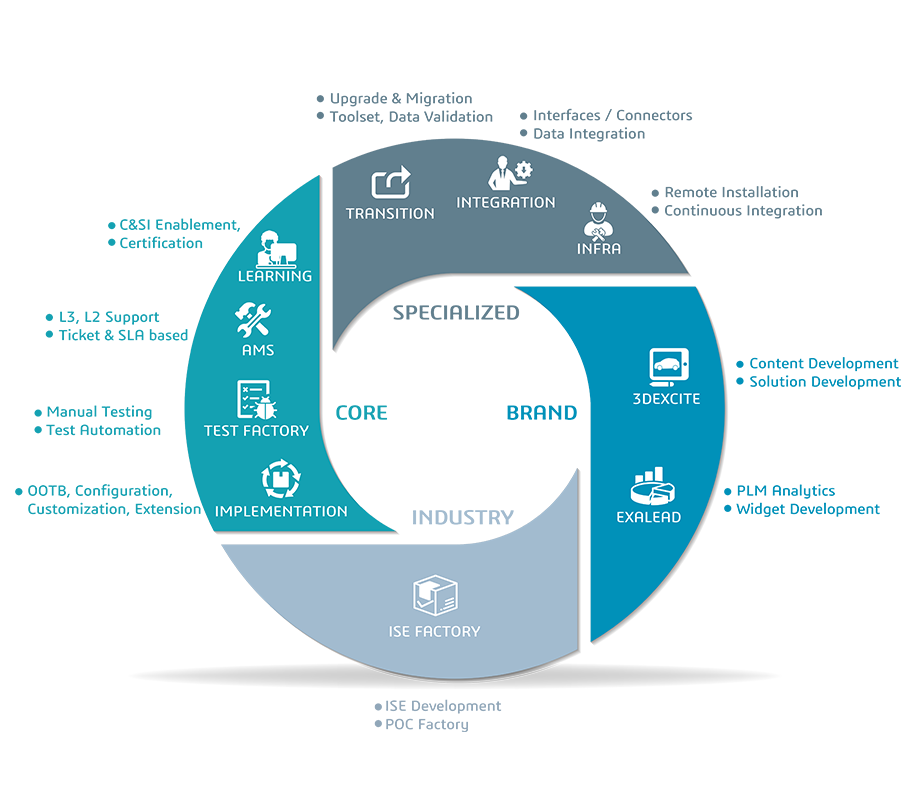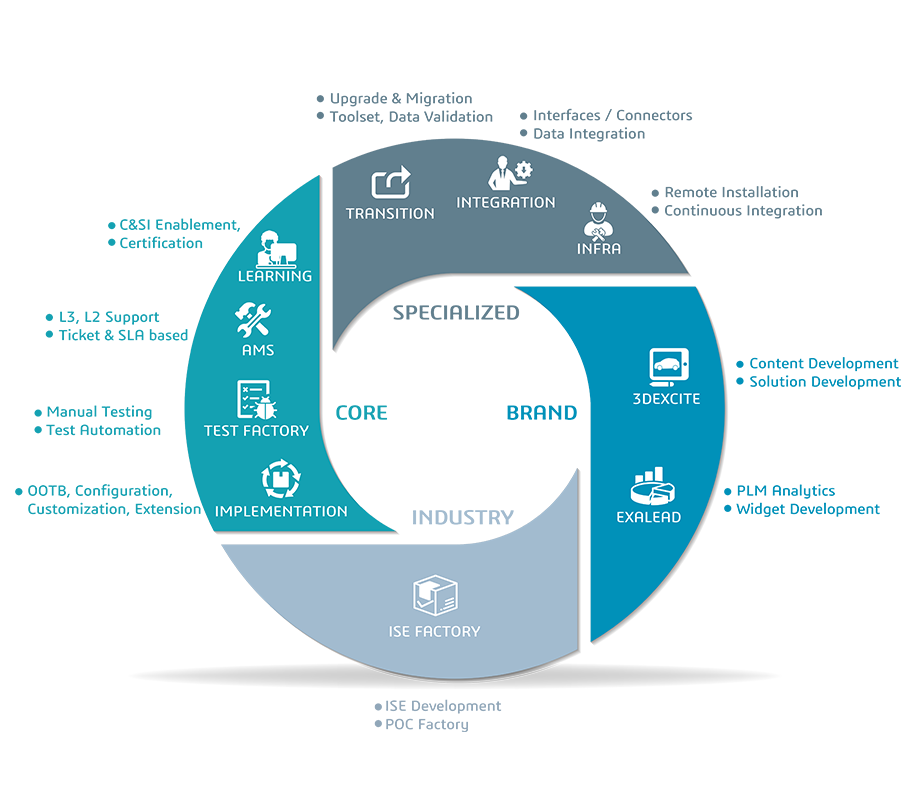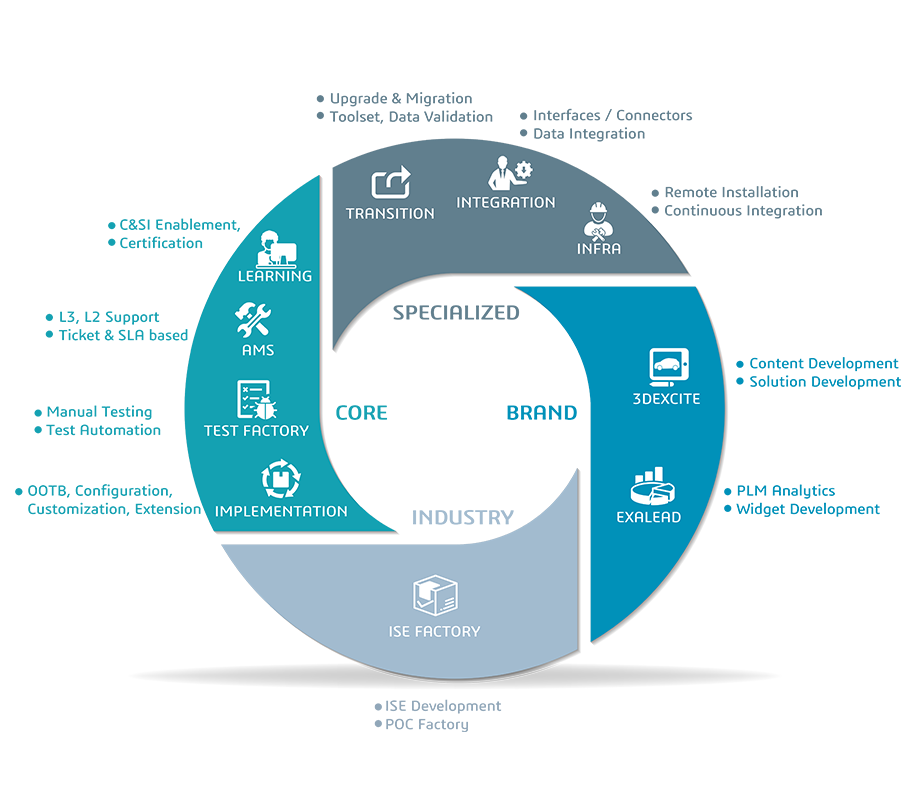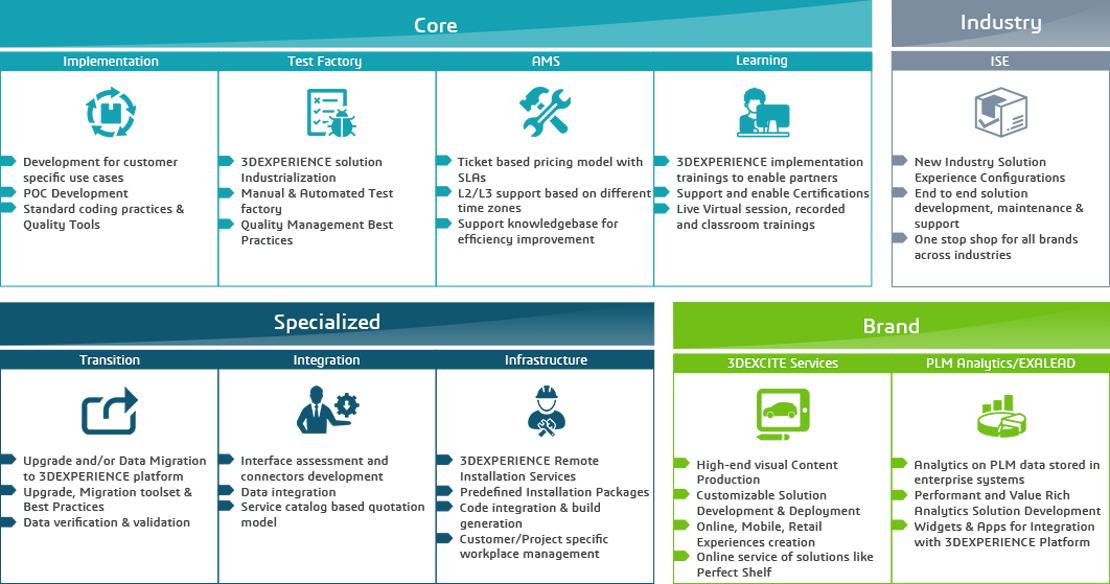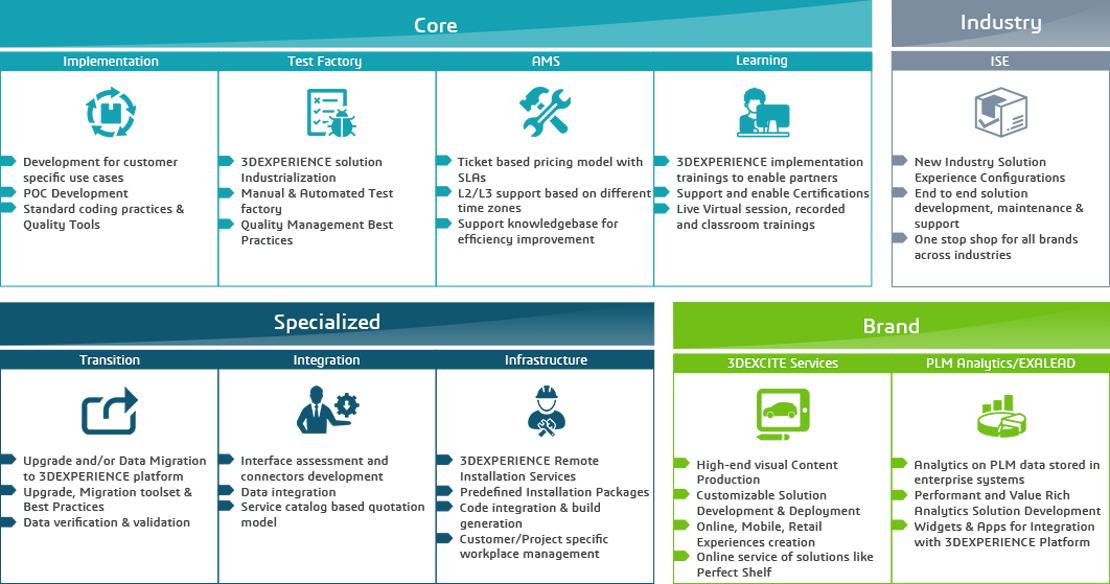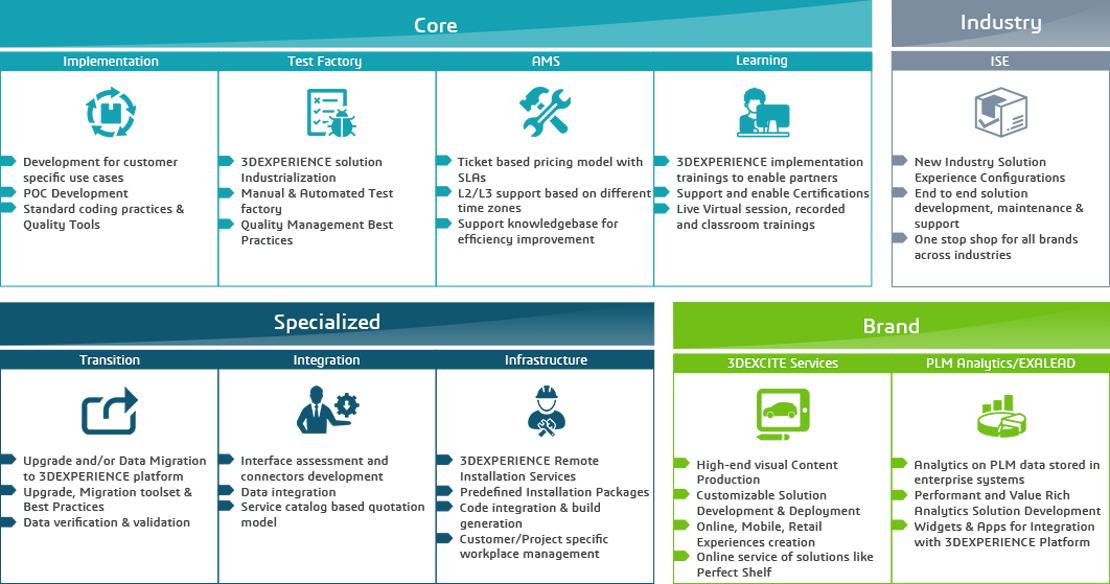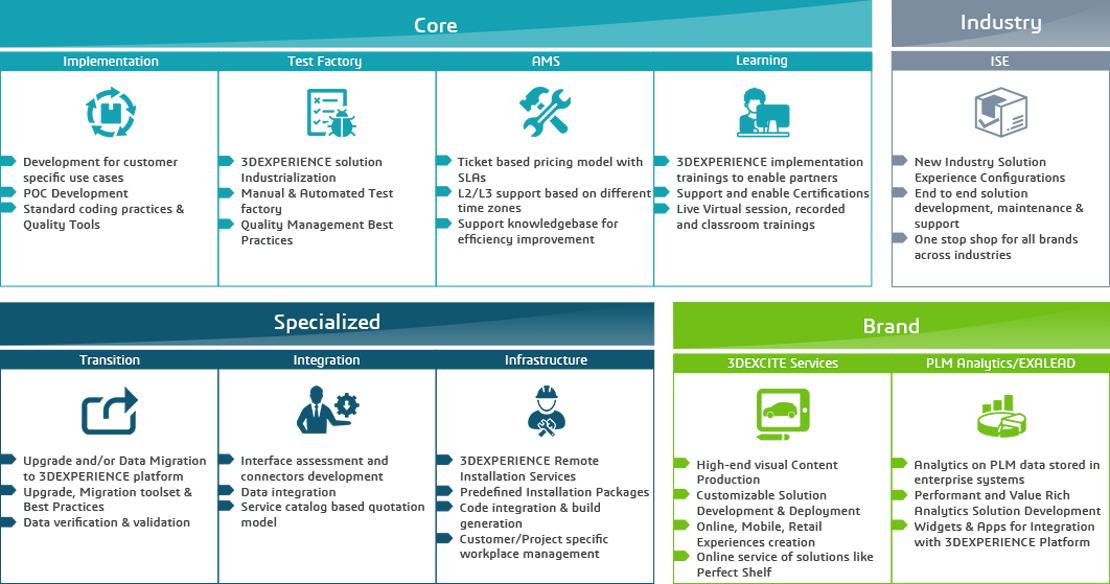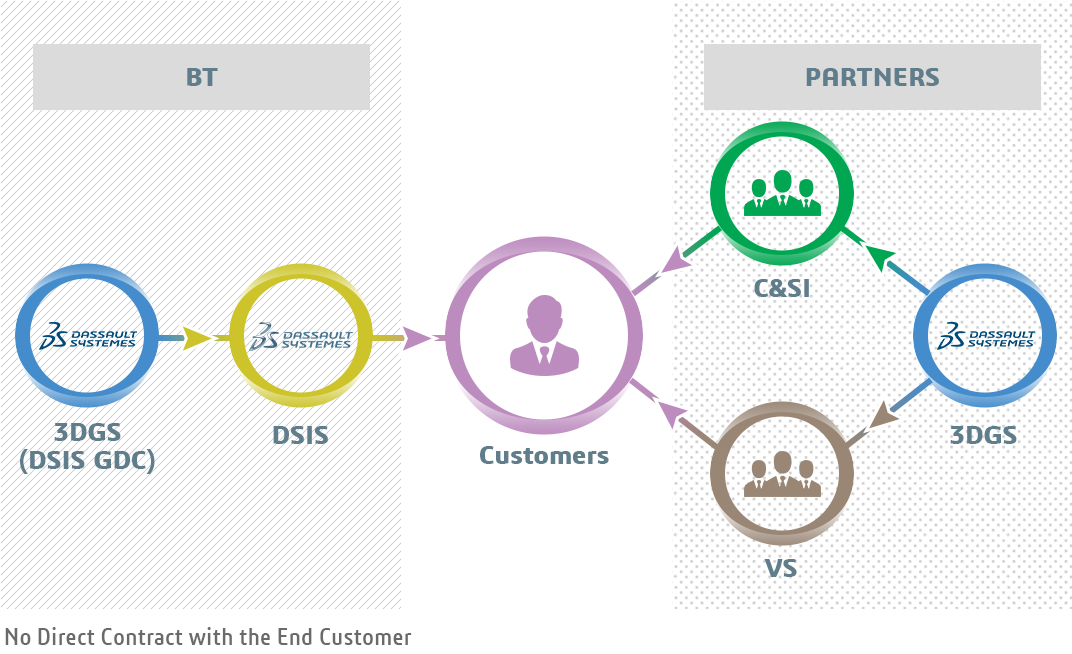 Careers
You bring in the skills – we'll give you the opportunity. You bring in the drive – we'll give you the platform. You bring in the ideas – we'll give it the wings. Whether you're crazy about machines and their mechanisms, designs or software, you can follow your passion with us. At 3DGS, your cup will never be half-full or half-empty – it'll always be brimming with opportunities.